Our clients can benefit from subscription to our Asbestos Survey Database.
For a fraction of the cost of most off-the-shelf packages this allows quick and easy searching
of and access to survey details, via an internet connection, available when and where you need it.

Access the client database

Access the manager database

Access the contractor database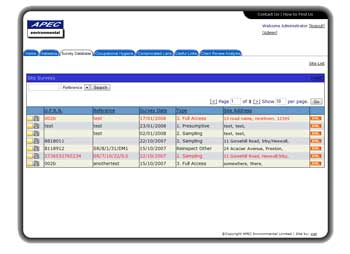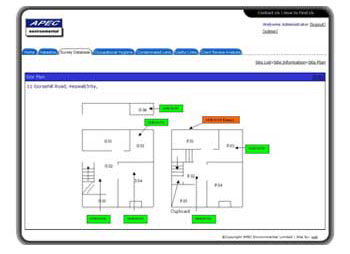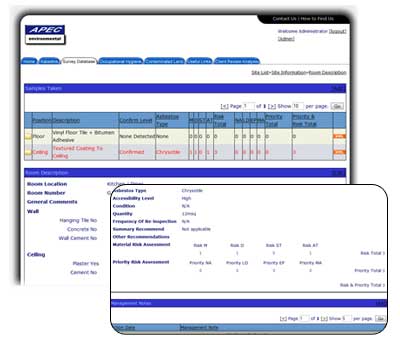 If you are interested in an online demonstration of our Asbestos Survey Database
please 'Contact Us' for further details.

We are pleased to announce the addition of a mobile database system that is perfect for organising properties and contractors. 'Contact Us' for more information.